In 2019, I told myself that my goal and intention for the whole year was going to be to take action. The word I uttered under my breath anytime an opportunity presented itself was ACTION. And in the spirit of action, I decided to do something to make myself feel empowered again.
I decided to do a boudoir photoshoot!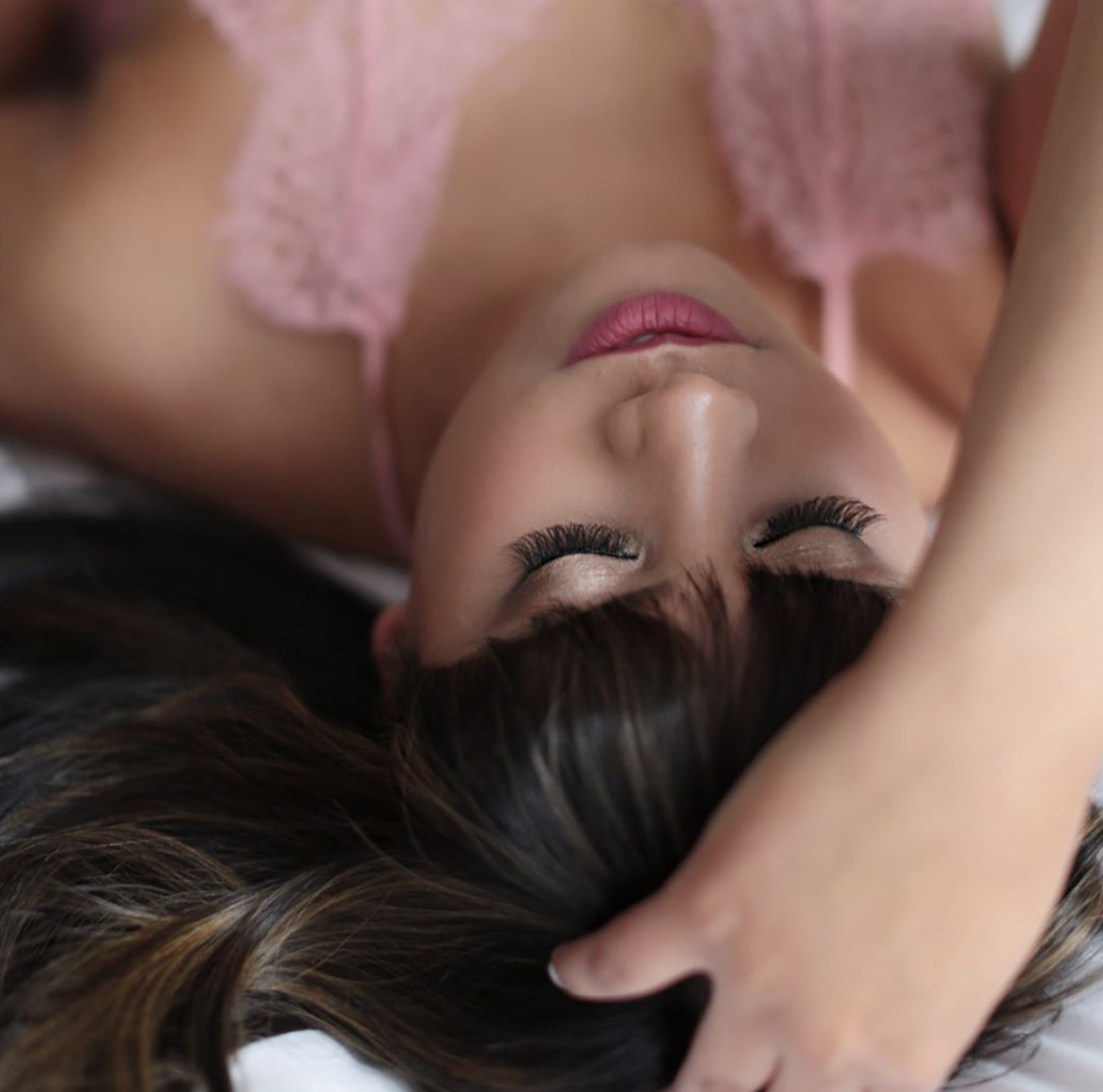 The experience was so much fun and exciting that in February of 2020, I decided to do it again!
Getting my hair and make-up done, learning to feel comfortable in my own skin, and being able to wear lingerie in a fun, flirty, but also classy way was definitely worth conquering my fears and insecurities.
I really believe after having those experiences that every woman (despite race, size, or culture) should do one. It's a treat to be able to feel out of your element and step into feeling powerful for a day AND then being able to gawk at how hot you are afterwards!
Beyond that, the ladies I've worked with over at Three Boudoir were super supportive, encouraging, and pleasant to work with! The gang really wants you to feel special and do an awesome job getting you comfortable before, during, and after the shoot. PLUS, the company is ALL women. You know what they say? Empowered women, empower women.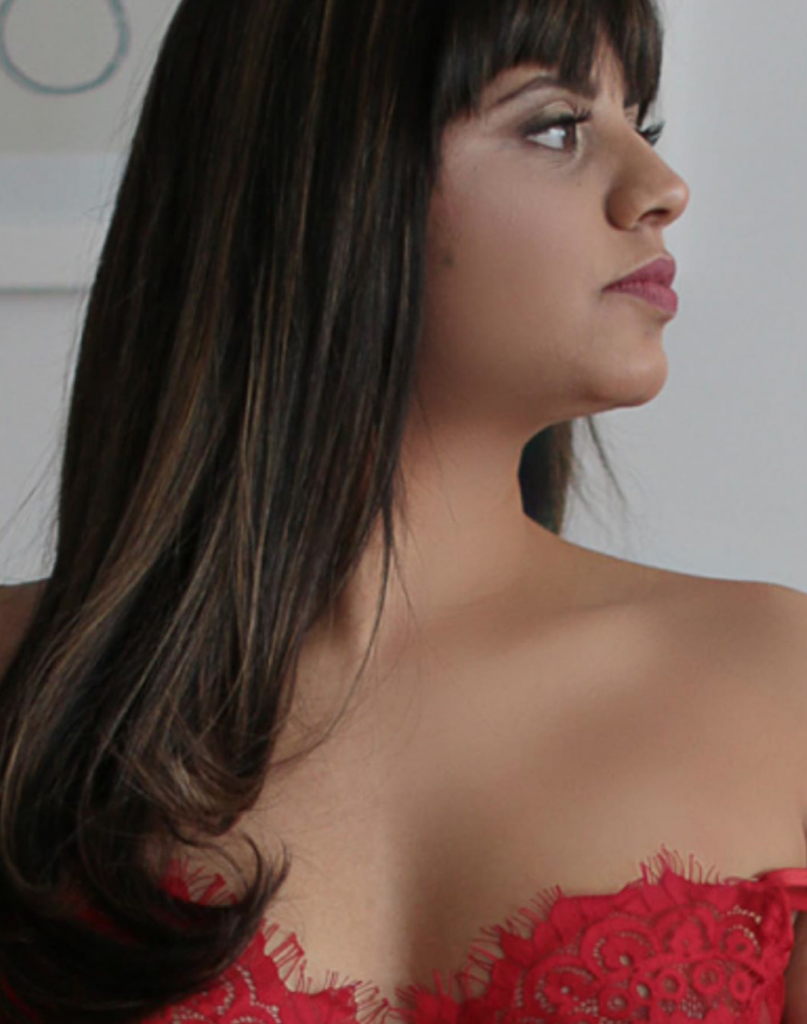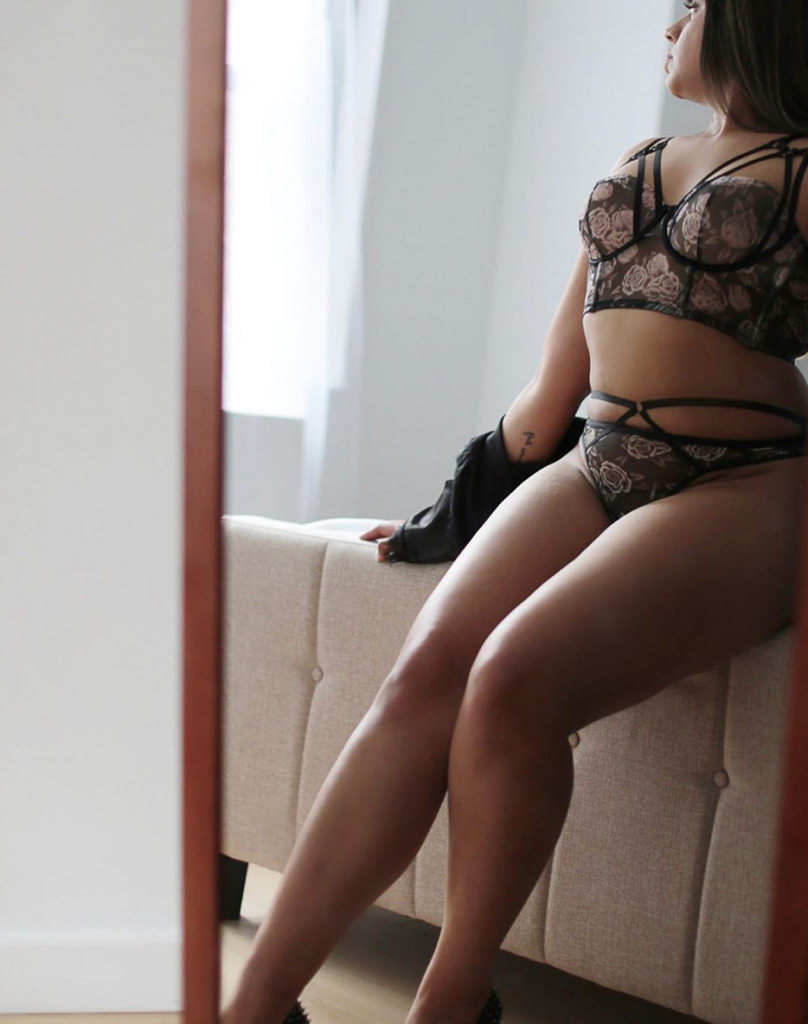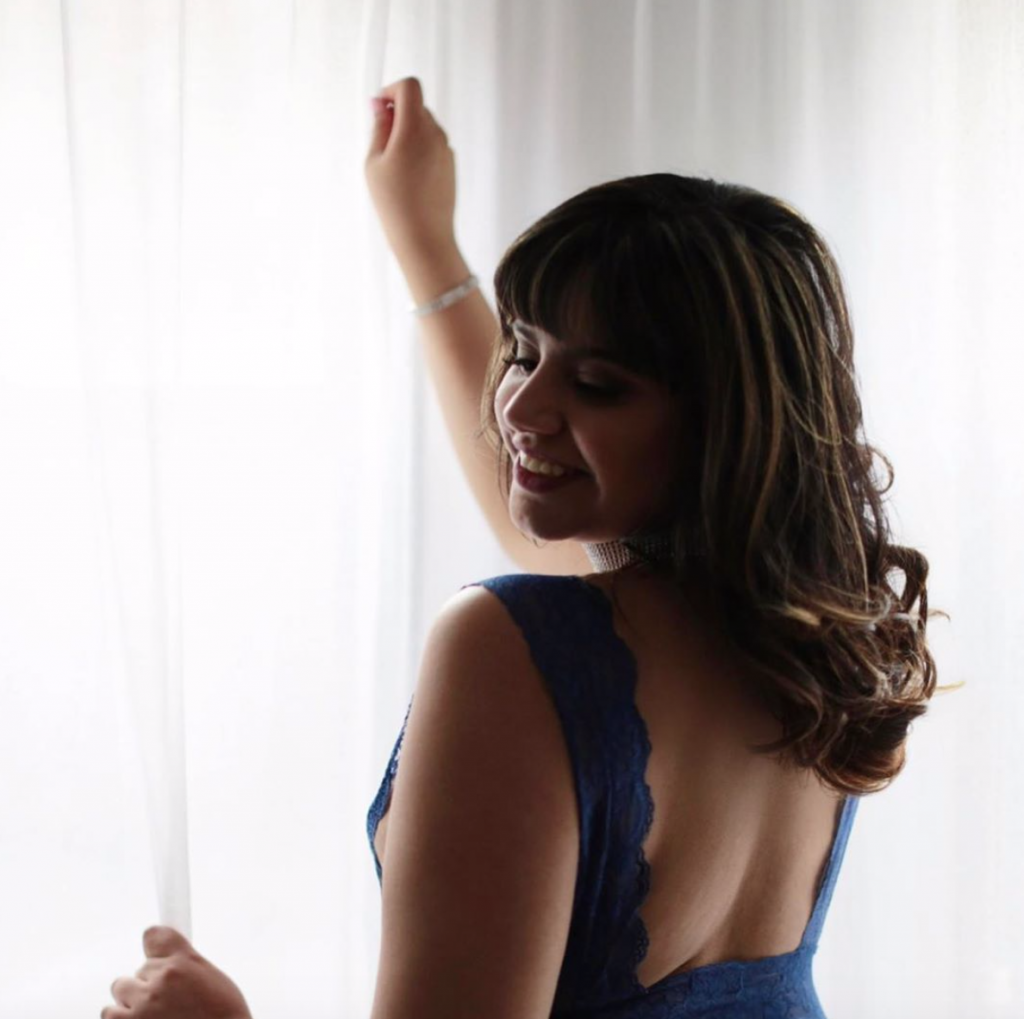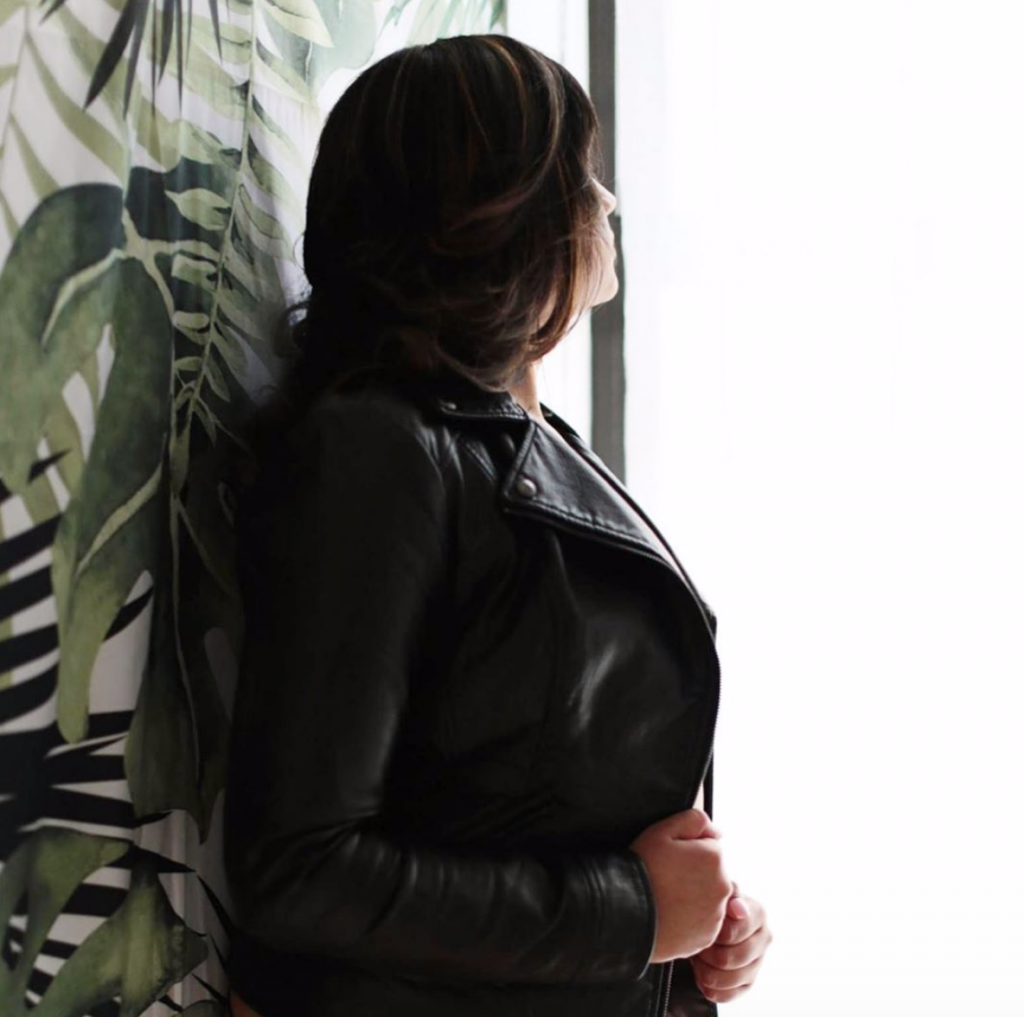 Now, I'm sure you have some questions so I'll do my best to detail how the process works and what it's like to do one of these awesome photoshoots.
1 // Before the shoot
Once you book and schedule your shoot – it's time to prepare! The ladies do a great job making sure you know where to go, what to prepare, and what to keep in mind for your shoot and I'll walk you through what I did to prepare for mine.
My favorite part after booking my shoot was being able to pick out outfits. I was able to choose 3 of my favorites. You can choose lingerie, mix up your outfit with cute panties and jerseys for example, or even do a plain white sheet (and yes nothing, but the sheet).
For my first shoot last year, I chose to wear a leather jacket and cute panties, a white sheet (super fun), and a blue lace number paired with a cute choker.
This year, I chose to wear a pink lace romper, a red lace set, and this interesting 2 piece I found at Victoria's Secret in black with a rose pattern.
I then booked a place to get my hair and makeup done. Shout out to BloMeDry in Jersey City for doing an amazing job both times!
2 // Day of shoot
The day of the shoot is pretty fun! I scheduled my shoot for the afternoon to have time to be able to get my hair and makeup done and also to leave time for transportation in arriving at the studio location.
I usually have a light breakfast – pack all my outfits (& shoes!), backups, makeup for touchups, my hair brush, and deodorant and head off to hair and makeup.
After that, I head to the shoot location. Again, the ladies of Three Boudoir are pretty great with helping you feel comfortable and getting you pumped for the next few hours to come. They will ask you to show them your planned outfits, ask you for any pose ideas, and even what brings you to the shoot.
You'll change pretty quickly, but you'll have plenty of time to model and pose in each outfit. The whole experience is just super fun! Time will fly fast!
Once your shoot is over, the ladies actually show you your awesome images right then and there and you get to choose your favorites and get excited to see everything you just did!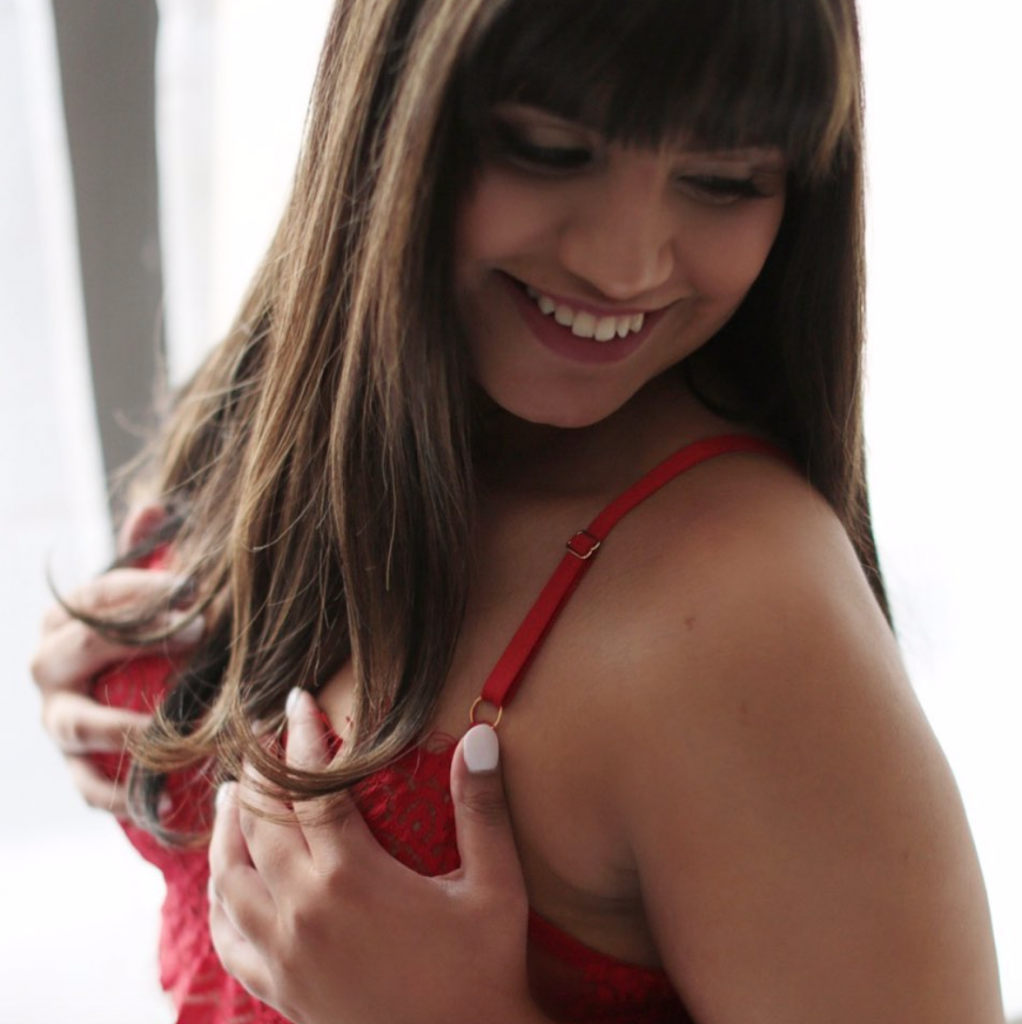 3 // After the shoot
You get to order your images in a variety of different classy products, keep your new found confidence, and stay excited about this cool thing you just did!
Seriously, it's a lot of fun! I would recommend if you're thinking about doing one or after reading this decided to look into it – to go do it!
SIDE NOTE: The team is currently offering Virtual PhotoShoots with options to do empowerment shoots, brand shoots, and boudoir shoots!
Interested in working with the ladies at Three Boudoir, sign up for a shoot for less than $100.
Keep in mind all photos purchased after the shoot range between $650-$2500+, but my investment felt worth it for me and I went with purchasing mostly digitals at a rate of $1400.
If you've ever done something that helped you step outside comfort zone or did something that helped you feel empowered – talk to me about it in the comments below!