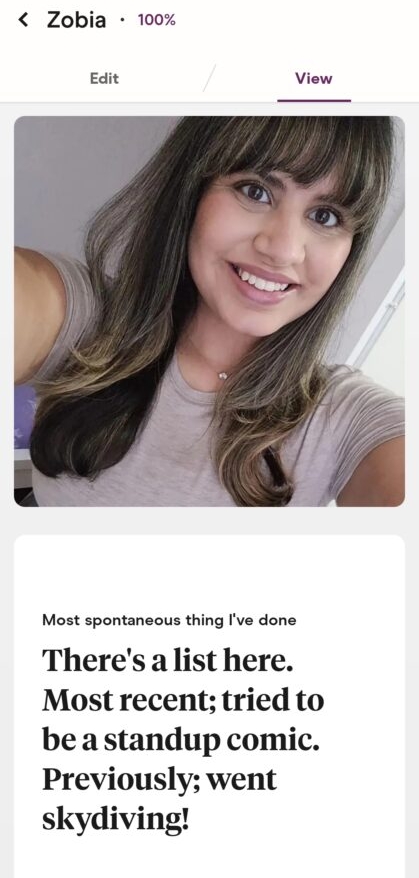 One of the things I have done more, at a faster pace, and with more intention this year has been reading. Reading anything that intrigues me – although I still haven't found many fiction books that pique my interest – I have expanded to reading more memoirs, light-hearted non-fiction, and books about being confidently myself and hopeful as opposed to tactical books about business or to learn something new.

I just recently finished a book I really enjoyed called "Everything I Know About Love" by Dolly Alderton – the book is a NY Times Bestseller and although released in 2018 and based in London, has this fundamentally relatable perspective on what millennials in our era still face when it comes to friendship, family relationships, and romantic relationships.

I enjoyed it a lot and highly anticipate her upcoming book, Good Material which is actually written from the perspective of a male protagonist in love and I find that pretty fascinating.

Anyway – I feel inspired to share some of my own experiences and lessons learned about love and everything that comes with it (the bad dates, the awkward hookups, the uncertainty, various friendships, breakups, new starts, and letting go) as a twenty-something in the New York City metro area.

So here is my list of everything i know about love at 27.

Everything I Know About Love at 27

Romantic love is not the only love that feels fulfilling. A loving friendship, a loving relationship with a sibling, and being able to love and care for people in my life who are somewhere in-between friends and acquaintances have fulfilled parts of me that I didn't know were possible.

A deep conversation with someone sometimes feels like a long, warm hug.

People who understand you and your flaws and love you more for them help open us up to do the same for others.

Feeling wanted is such an intoxicating feeling. When feeling attractive and wanted doesn't come from anyone – find a way to do it for yourself. Make yourself feel wanted. Treat yourself. Buy luxiourois lingerie. Get dressed like you're going on a fancy date with the love of your life. Look good and feel good for you. Be the person that wants you for you and you will never fall to the dependent whim of someone wanting or not wanting you.

Friends who care for you will apologize despite them being right and hopefully, you will apologize too.
Most of your relationships will not be what you expect them to be. The beauty in it is learning to let each relationship take its course regardless of what you believe it should look like. Every relationship will be different, but as long as you stay committed to letting them unfold as they may, they will surprise you in all the best ways or help guide you to something that will.

The best relationships are the ones that happen by accident, by mistake, and by chance.

People will not know what they want for their lives from the ages of 24-35, but that doesn't mean you shouldn't try to figure it out for yourself.

People will heal when they feel ready and if they choose to – while it's an act of love to want to help and offer guidance, it's also an act of love to patiently let them figure it out for themselves.

Dates are nice when you walk in with zero expectations and show up as you are.

Rejection will always hurt, but it can always be handled with kindness and honesty. You can reject someone with respect and while it may hurt, it will allow the person to move on and find what is best for them same as if you are rejected with respect, you will move on to find what is best for you.

Loving your corporate job while possible should not be the goal for your career in your 20s. Don't marry the first job you enjoy – in your career, this is just the start. You will have dozens of wonderful career-oriented experiences you will fall in love with that will help you figure out who you are. You'll also discover your purpose 1000x times over until your life is fully mapped out.

Give. With your whole heart. Give for the sake of giving. Give to the extent you feel comfortable with without the fear that if it isn't reciprocated it's a waste. I find it sad that people have stopped giving and loving because they fear being taken advantage of. If you give with your whole heart – the act of giving is fulfilling in of itself.

Dress up for every love affair. Dates. Girls Night Out. Going out for dinner or drinks by yourself. Heck, dress up and go watch a movie and order the children's size popcorn and kid-sized drink like a badass.

Invest in a staple lipstick shade that brings out your features. Mine is Pillow Talk by Charlotte Tillbury and a soft reddish pink called Demure by Glo Skin Beauty.
There is absolutely nothing that a nice bath, a glass of wine, and a plate of cheese can't cure; yes – even the ugliest of breakups. Some chocolate doesn't hurt either.
If you're single, always walk out of the house as if you're going to meet the love of your life. If you're coupled, always walk out of the house as if your partner is showing you off. Basically – look good, feel good, whatever that means for you.
Everything in life comes down to a decision or a feeling. If you have a decision to make, feel your feelings and then decide. If you have a feeling (good or bad), make a decision.
If you travel solo (like I do mostly) and a stranger offers to buy you a drink – buy them one right back. You may accept the drink if you'd like, but getting them one back is a way to level the playing field. Now you are not obligated to stay nor expected of anything else. You are also then free to get to know the person without wondering what happens next. Eliminating any and all expectations will allow you to either forge a connection or have a story to tell your girlfriends about later.
Let people choose you. Whether their decision is to choose you, let you go, or defer their decision; they are free to make that choice for themselves as are you.
Buy yourself a pretty little black dress in a style of your choosing. If you're anywhere where you catch anyone's eye; they will remember the dress!
Pay attention to how you walk. Walk with your head held high into every situation. Even if the situation is a negative experience, you can quite literally walk out with your head held high. Graceful. And quite literally extremely mysteriously hot.
Abandon every "rule" the internet, society, and your friends tell you about dating. To be clear, this doesn't mean ignoring advice (although sometimes that too!) about dating, but those "never text a guy first" or "don't give more in a relationship than the other person does" rules are just ridiculous. The right person will love that you texted first or sometimes the right person would love to text you first, and the more you give in a relationship – the more you will be open to receiving, and foundationally, that is the best way to learn to let love in.
Marriage should feel like a tiny step up from the relationship you already built. It shouldn't be such a big change that you don't even recognize the person you married. The relationship will change because people change, but your marriage should be the next logical step in your journey (if you so choose). Don't rush it, but don't get into a marriage if your relationship is not working.
Talk about intimacy. Not just sex. How do you want to be seen? Do you feel heard? Do you feel understood?
Honesty in relationships is not telling each other everything. Honesty is not knowing everything and trusting that you know everything you need to know.
Texting every day is not an indication of a healthy relationship. A good pace of communication is. That doesn't mean being glued to your phone or waiting for someone to text you, but your pace will be different from everyone else's and I cannot tell you how sick I am of people extrapolating intention from people's texting habits. The habits themselves don't mean anything at all.
Years into the future, you won't remember the guy who stood you up, the terrible relationship you were in where you were betrayed, the friend who mistreated you, and the arguments you have had with your family. They will all fade away with enough gratitude for the present path you're on and will continue to as you look to bigger and better things. The past has happened and it may have hurt, but it doesn't have to weigh on you.
In a world that continues to try to change you, listen to who you think you are – envision who you want to be, and allow yourself to be so authentic that everything else can move around you and through you, but it could never change you. Like a rock in the ocean, let waves crash around you and through you, but you remain authentic in your grounding and remain unchanged.
With love,
Zobia